About Us
Meet Dr. Howard Ochs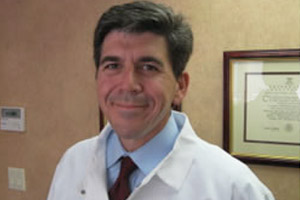 Dr. Ochs received his Doctor of Dental Medicine degree from the University of Pennsylvania with special honors in Anatomy and Pharmacology.
This was followed by a one year fellowship in Oral and Maxillofacial Surgery at Emory University.
He went on to complete a four year residency at Emory, which he completed in 1992. He has passed his written Board exam, and is an attending Oral Surgeon on staff at New York Hospital Queens. He has a special interest in Implant dentistry, and he lectures frequently on this subject. He practices in Queens and White Plains, New York.
Our Advantages
Accepting Insurance
Cards
Our clinic can easily accept the customers with insurance cards and create the history of cases for each.
Using Innovative
Technology
All our surgeries are furnished with state of the art equipment and maintained at the highest standards.
Guarantee Success
of Treatments
Most of our treatments are covered by a long term guarantee which will be discussed with you before beginning treatment.
Certified Dentist
Doctors
With over 44 years of dental experience and experience with implants, we are experts in all facets of dentistry.
Our Happy Clients
"I am so appreciative of my doctor, Dr. Ochs, he has so much patience. Thank you for all."
"Great Job – Great Fit – Great Doctor & Pleasant Assts."
"Thank you for the Professional and Caring dental work."
"Dr. Ochs and his staff deserve all my praise for their excellent work. Dr. Ochs particularly – a thorough gentleman not only understood my requirements of implants but also gave me back my confidence and smile. See me on Boloji.com."